We have crossed half of 2020. It has been rich in terms of books. Let's look at some of the books we can expect this month.
When Women tell stories, everybody listens.
Presenting to you some of the best women accounts this month…
Poetic Licence: A Memoir by Gretchen Cherington
It is a tale written after overcoming the dilemma of whether to speak or stay quiet. The memoir traces important events of history from a subjective point of view. Right from the Women's Movement and Land Movement to #MeToo. It covers some candid moments of the author.
A powerful book about raising one's voice and looking at the eyes of unbearable truth.
With or Without You by Caroline Leavitt
After twenty years of togetherness, Stella and Simon have to reconsider their dynamics. When Simon, part of a band is at the brink of losing its popularity. To save it, he has to be on-road. Just before he leaves, Stella falls into a coma, only to be woken as a different person. The new Stella has artistic qualities of her own.
The book talks about modern love and relationships in the most candid way possible.
The House is a Body by Shruti Swamy
Two times O. Henry Prize Winner Swamy is debuting with her first short story collection. The collection focuses on women's narratives. It explores varied issues including identities, desires, motherhood, morality in a colloquial manner.
The book cannot be missed as it relates to contemporary issues in the most honest way possible.
The Second Mother by Jenny Milchman
Julie Weathers moves to a remote island when she feels her old-life not worth living. She moves to a coastal land in Maine and starts working as a teacher.
As she started her new life teaching children, strange things started happening.
Because Chick-lit is Super-lit
Kiss My Cupcake by Helena Hunting
A light romantic comedy between two shop owners for business. Who will win the battle?
Blaire Calloway's Instaworthy cupcakes or Ronan Knight's sports bar?
A healthy banter and tussle of two local businesses will be tied when the owners forget the fight to build chemistry.
Atomic Love by Jennie Fields
Rosalind Porter, a physicist on the Manhattan Project resigns to lead a conventional life. However, after five years the FBI as well as her former lover, Thomas Weaver gets in touch. The FBI wants her to spy on her former lover, for whom she still has feelings for.
What will Porter choose? Will she be favoring her love for Weaver? Or, will she not let her passion overcome her loyalty for the country?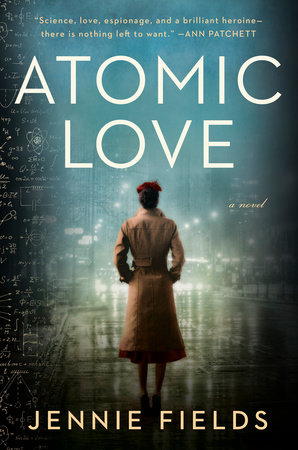 It is raining sequels.
August is about fewer working days and more on-and-off holidays. Similarly, August calls for a party for all those who like running in a relay race with all these sequences coming this season.
Bookish and the Beast by Ashley Poston
(Once Upon a Con #3)
This is the third installment for Once Upon a Con series, a retelling of Beauty and the Beast. Rosie Thorne and Vance Reigns, two opposite people come together under unusual circumstances.
Thorne's late mother's library has been sold, which was the only source of solace to her. Reigns escapes a tabloid scandal to reach Small Town USA, a house with a library.
What will happen when a bookish beauty meets a beast?
Harrow the ninth by Tamsyn Muir
(The Locked Tomb #2)
Harrow the ninth is the sequel to the best-selling Gideon the ninth. "Harrowhark Nonagesimus, last necromancer of the Ninth House, has been drafted by her Emperor to fight an unwinnable war". The fate of the galaxy is now on a woman's shoulders.
Lobizona by Romina Garber
(Wolves of No World #1)
An undocumented immigrant running from her father's crime-family settles into a Miami life.
After Manu's mother got arrested, the world around her changed. Lies are on the surface and to investigate there is only one clue – the mysterious 'Z'.
The book documents Manu and her plight into criminal truths and questions about her illegal residence and eventually existence.
No Offence by Meg Cabot
(Little Bridge Island #2)
A romance between a children's librarian and the town sheriff.
Newly divorced John Hartwell reaches Little Bridge Island's Public Library to investigate a case. On meeting, Molly Montgomery was the change he needed. But can Molly's messy desk with plenty of sticky notes be a bummer?
A light romance in a small island with unique characters.
So, which one will you pick first?