Latest posts by bookbuzzzed
(see all)
Get ready to stack up your TBR pile as the Booker Prize has announced the longlist for 2020. While announcing the list, literary critic Margaret Busby, Chair of Judges told these books were
"written from point of views that aren't always expected."
Presenting you the Booker Prize 2020 Longlist
The New Wilderness by Diane Cook
This Mournable Body by Tsitsi Dangarembga
Burnt Sugar by Avni Doshi
Who They Was by Gabriel Krauze
The Mirror & The Light by Hilary Mantel
Apeirogon by Colum McCann
The Shadow King by Maaza Mengistie
Such a Fun Age by Kiley Reid
Real Life by Brandon Taylor
Redhead by The Side of The Road by Anne Tyler
Shuggie Bain by Douglas Stuart
Love and Other Thought Experiments by Sophie Ward
How Much of These Hills Is Gold by C Pam Zhang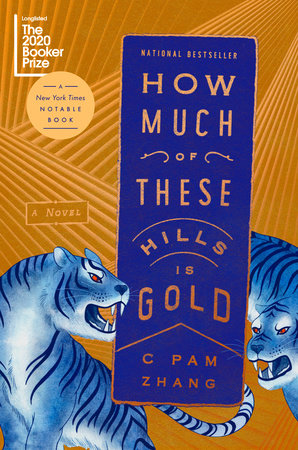 Women writers and debut authors dominate the Booker Prize 2020 Longlist.
Out of the total thirteen, nine titles are by women and eight by debutant authors.
Burnt Sugar (published as Girl in White Cotton in India) by Avni Doshi, an Indian origin author, is an unsettling tale of devotion and deception in love- a story of altering memories and identities of a mother and daughter. Its nomination has filled the readers in the subcontinent with joy.
Colum McCann's Apeirogon, a book based on the Israeli- Palestinian conflict has created quite the stir since the longlist came out. Many people are disappointed by the cultural appropriation and others, including writer Roxane Gay, have come out to highlight the fact that McCann assaulted a fellow author.
Hilary Mantel has been nominated for the third time, for the last book in her Wolf Hall trilogy. Interestingly, she has won the Booker for both the preceding books and she could pull a hat trick if she were to win this time.
Liberation in the 80s followed by gruesome politics and the worldwide surge of capitalism renders the protagonist Tambudzai helpless, in the dearth of future prospects. A fierce chronicle of the plight of women in the post-colonial Zimbabwe, Dangarembga's native, This Mournable Body is a powerful own-voices novel.
Kiley Reid's Such a Fun Age is a racial satire on tokenism and performative allyship. Two people fighting to prove they are not racist muffle the black protagonist's voice.
The list has books that deal with the past, present, and future. Emily Wilson, classicist, and translator, emphasised how the diversity of the panel reflects in the list of chosen books.
Have you read any of the longlisted books?
Read more amazing stories Here