Reading various authors gives perspective just like reading various genres bring flavour of literature in the reader's life. So, here's a list of 10 books by 10 different black authors.
I Know Why the Caged Bird Sings by Maya Angelou
The first book in the seven-volume autobiographical project is a must-read to start with. Written from a perspective of a black girl who understands life through her own adventures. The book not only surfaces a child's understanding of the world but also projects an uncomplicated take on life.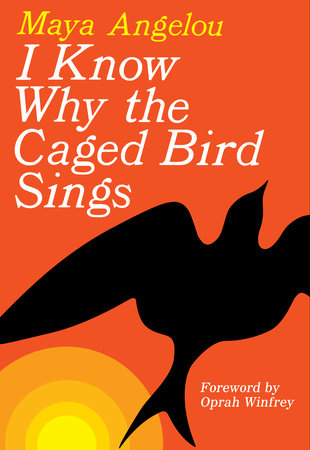 I Can't Date Jesus by Michael Arceneaux
A collection of essays which won't stop surprising till the end. Reading the essays feels like a long, witty and candid conversation with the author himself. The unapologetic attitude of writing humour around serious issues with humane candour. 
Becoming by Michelle Obama
No other book can offer such a diverse set of experiences. Before reading the memoir, one expects to come across non-relatable political content. Though it features plenty of political experience it doesn't miss the other aspects of life such as growing up, motherhood and various struggles with utmost honesty. 
An American Marriage by Tayari Jones
A fictional piece of work which provides an insight into the Criminal Justice System of America. This easy read makes one question the uneasy questions – the politics of power and idea of fidelity in companionship. 
White Teeth by Zadie Smith
This multiple awards winning book is a true millennial delight. This book will make one laugh and present the thinking process of parents and kids. The culture and age chasm produces friction in lives and how this shapes and moulds an individual is well explained.
The Colour Purple by Alice Walker 
A child writes letters to God and narrates her misfortunes in a child's ignorance. Through the twenty years, she transforms into a woman, comes out of an abusive relationship and embraces her life in the realm of the colour purple. 
 Invisible Man by Ralph Ellison
A book with a narrator without any name comes and changes the course of American literature. A powerful book which puts forward a manifesto of black lives in the American context is one of the widely read books for all the right reasons. 
Beloved by Toni Morrison
Does delivering an independence speech grant its subjects freedom? Does writing down a law in the Constitution change everything for the people? Beloved narrates from a psychological point of view of a newly freed slave. The book narrates the horrors of living in the past and the inability to accept freedom as we see it. 
All American Boys by Jason Reynolds
A book around hot topics like racism and police brutality becomes important to be highlighted in times like these. This book highlights everything that is wrong with stereotyping black kids in baggy clothes and; being white and choosing not to tell the truth. It concludes with how changing history is a choice we voluntarily make and should. 
Blues People by Amiri Baraka 
A musical journey of slave citizen's music into mainstream American culture. Amiri has been one of the leading figures of the Black Arts Movement and this book is one of his masterpieces. 
Have you read a book by Black author before?